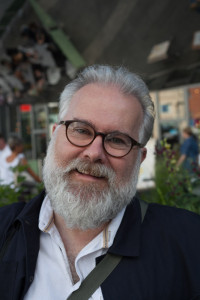 Trained in the early 1990's at the Centre for Freudian Analysis & Research in London, qualifying as a Lacanian Psychoanalyst and registered with the UK Council for Psychotherapy. Since qualifying I became a member of CFAR's Management Committee, Ethics Committee, Journal Editorial Board, along with CFAR's organisational representative at UKCP level. In addition I am a member of the Board of Governors of the College of Psychoanalysts UK, being especially involved with promoting research amongst its membership. Since 1994 I have been an Accredited Practitioner with the British Association for Counselling & Psychotherapy and from 2001 was accorded the status of Senior Accredited Practitioner. For over 20 years I have been a registered member of the British Association of Psychoanalytic & Psychodynamic Supervision (a UKCP registered organisation) as well as being a UKCP Approved Supervisor.
Over this time I acquired over 30 years experience in various clinical settings, working with a wide range of mental health difficulties and life problems, helping individuals of all ages and sexualities, from diverse cultures and backgrounds.
Gained my first degree in Psychology & Sociology in 1984. After finishing my clinical training I completed an academic MA in Psychoanalysis at Middlesex University. Currently lecture half the week at Coventry University in the Clinical Psychology Department, holding module leadership of a postgraduate modules in Personal & Professional Development on a Diploma in High Intensity Psychological Interventions, Counselling Psychology module on MSc. Applied Psychology, and an undergraduate in Clinical Psychology. I also occupy the role of Personal Development Tutor on the Doctorate training in Clinical Psychology (Staff profile) . I also teach occassionally at the University of Warwick. Since 2001 I have been an Associate Editor with the Journal for the Centre for Freudian Analysis & Research
Founder of the Worcester Therapy Group, fulfilling the role of Clinical Director since 2004, carrying responsibility for 20+ Associate therapists. In this time I have gained extensive experience producing reports for court settings or health care providers, commenting on risk assessment issues in certain cases, including attendance as an expert witness.
Registered practitioner with BUPA and other health care insurance providers. If you have a policy with any of these it may well be possible that part or all of your therapy can be funded by your insurance provider.